About Mancuso Communications Strategies
Mancuso Communications Strategies is a cross-discipline advocacy consulting firm that develops and implements strategic communication plans that influence lasting public and political relationships to advance clients' critical business objectives. All services are delivered or overseen by David Mancuso, and I have over 25 years of experience in government advocacy, public affairs, public relations and media relations for Fortune 50 companies, start-ups and non-profit organizations. I provide services to individuals and enterprises in technology, government, energy, healthcare and education.
Experience You Can Trust
Mancuso Communications Strategies was formed in 2012 and is a sole-practitioner consulting firm that designs and delivers professional advocacy, public affairs and public relations services to businesses and non-profit organizations. I work with a close network of professional partners that I've developed over the last 25 years to deliver cross-discipline communications, advocacy and lobbying services tailored to the specific needs of my clients.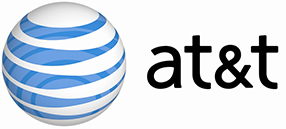 I formed Mancuso Communications Strategies after serving for three years as Regional Vice President of External Affairs for AT&T, where I managed all aspects of state and municipal legislative and regulatory affairs initiatives in Massachusetts, Maine, Vermont, New Hampshire and Rhode Island for AT&T.

I previously spent a couple of years as Senior Vice President of VOX Global Mandate, a Washington, DC-based, bipartisan public affairs firm serving clients worldwide. At VOX I managed state, local government and community affairs initiatives in New York, Massachusetts, Maine, Vermont, New Hampshire and Rhode Island for VOX client AT&T.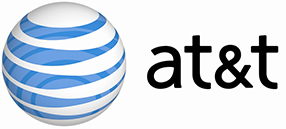 Before that I spent a few years as Director of Public Affairs for AT&T managing state and local community affairs in New York, Massachusetts, Maine, Vermont, New Hampshire and Rhode Island.

I was Director of Corporate Marketing for WaterCove Networks, where I was responsible for worldwide corporate and product marketing, public relations and community affairs for a venture capital-backed wireless telecommunications infrastructure company enabling the profitable, mass-market deployment of personalized mobile data services in the United States and Europe. WaterCove was successfully acquired by Alcatel in 2004.

As a Director with Cunningham Communications, I managed the IBM account and developed and implemented strategic public relations programs for other hardware and software companies.

I have a Bachelor of Arts degree in Journalism and Communications from the State University of New York College at Buffalo.
Memberships
Massachusetts Chamber for Business and Industry, Board of Directors
Massachusetts Business Alliance for Education, Board of Directors
Reading Municipal Light Department Board of Commissioners
Associated Industries of Massachusetts, Board of Directors (Past)
Let's Talk…
Let's talk about how my experience and best practices methodology can help you win the strategic battles that you're facing in today's challenging world. Read further about the services that I offer or contact me so we can talk about your communications needs.